Affiliates

Statistics
We have 340 registered users
The newest registered user is Poker

Our users have posted a total of 39096 messages in 3982 subjects

March 2017 (+20) Activity Check

Mon Mar 13, 2017 11:18 pm by Ebony
Post in this topic to be considered active. It'll close on March 20th.

This activity check ends a week from now. If you don't post, your character applications will be binned and your name will be stripped of color.

Please respond to this as promptly as possible. It'll take literally a minute of your time, if not less, and responding before the deadline saves a lot of work and effort for us.

…

[ Full reading ]
Comments: 20
♥ Valentine's At Beata 2k17 ♥ [Copy Paste Edition!]

Fri Feb 10, 2017 1:25 am by Ebony
A Blessing for Some and a Time of Misery for Others
Love is in the Air, Beata ~ !! And the season is coming, ready or not! ♥ ♥ ♥ ~ Happy Valentine's Day ~  ♥ ♥ ♥

It's time once again to brush up on your romance skills, ladies and gentlemen!

In honor of the holiday, the school and town …



[ Full reading ]
Comments: 4
♛ 2016 (+20) Winter Formal Royalty Voting ♛

Thu Dec 22, 2016 8:13 am by Ebony
The Nominations are in!
Time to vote for your winter overlords royal couples!

In no particular order...

King Nominees
Jake Baxter
Preston Andrews
Logan Welsh

Queen Nominees
Maisie Meyers
Jane Grey
Pepper Ashina

Prince Nominees
Chip Dalton
Axel Matsen
Christopher Allen

Princess Nominees
Mikaela Bryson
Stephanie Hawke
Aleta Herman

Voting will once again be done through PMs to Ebs / Tree, one …



[ Full reading ]
Comments: 1
2016 (+20) Winter Formal Nominations!

Fri Dec 16, 2016 4:28 am by Ebony
Here we go again, ladies and gentlemen!

Who will you elect as Beata's New Royal Couples~?

Anyone is eligible to become King or Queen / Prince or Princess

Voting will be once per character. Nominations will be held until next Thursday night. (12/22)

The top three characters chosen for both royals will be put on the ballot!

Keep in mind King and Queen are to be …



[ Full reading ]
Comments: 3
Thanksgiving 2016

Thu Nov 24, 2016 12:54 am by Sleepy
Wait a sec. You're not allowed to celebrate Christmas yet.
---
A Feast!
A Thanksgiving feast is being hosted in the
Grand Hall
! Meet new people, hit up old friends, and dig in, thankful for the opportunity!
After you've had your fill...
---
The Demon Bird

The monster is vengeful—and hungry. A giant demon bird …



[ Full reading ]
Comments: 0
Fall Festival '16 + 20!!

Fri Nov 18, 2016 12:06 am by Ebony
After such a hectic past few weeks, isn't a bit of seasonal fun in order?

Take it from a true Autumn, now is the perfect time!

Nobody in the school knows better than the Autumn students how to kick back, relax, and a good time;

and they're ready to bring something new and fresh to Beata, so everyone can have an …



[ Full reading ]
Comments: 0
September '16 (+ 20) Activity Check

Fri Sep 23, 2016 5:40 pm by Ebony
Post in this topic to be considered active. It'll close on September 30th.

This activity check ends a week from now. If you don't post, your character applications will be binned and your name will be stripped of color.

Please respond to this as promptly as possible. It'll take literally a minute of your time, if not less, and responding before the deadline saves a lot of work and effort for …

[ Full reading ]
Comments: 29
Beata Graduation Class of 2036 ~ !!

Sat Aug 20, 2016 4:11 pm by Ebony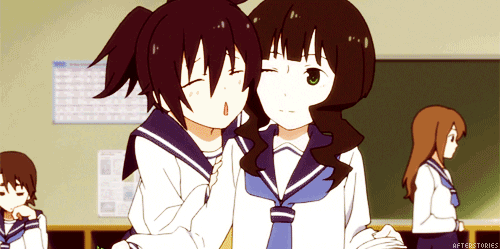 Are you ready, Beata Academy?!

It's time for the
Class of 2035 Graduation ~ ! Time flies when you're having fun, right? And unfortunately, our characters' ages fly by just like our own lives.
Someday, a bird has to leave the nest! Or, in this case, the rural gifted private academy...
To qualify for your characters to graduate, they have to …



[ Full reading ]
Comments: 4
Top posting users this month
Who is online?