Affiliates

Statistics
We have 317 registered users
The newest registered user is CabbageBandit

Our users have posted a total of 36356 messages in 3599 subjects

September '16 (+ 20) Activity Check

Fri Sep 23, 2016 1:40 pm by Ebony
Post in this topic to be considered active. It'll close on September 30th.

This activity check ends a week from now. If you don't post, your character applications will be binned and your name will be stripped of color.

Please respond to this as promptly as possible. It'll take literally a minute of your time, if not less, and responding before the deadline saves a lot of work and effort for …

[ Full reading ]
Comments: 16
Beata Graduation Class of 2036 ~ !!

Sat Aug 20, 2016 12:11 pm by Ebony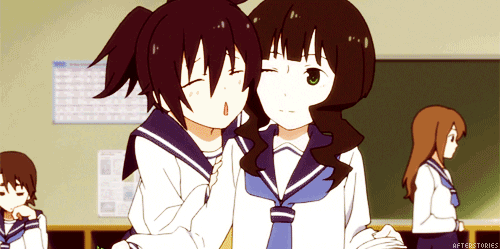 Are you ready, Beata Academy?!

It's time for the
Class of 2035 Graduation ~ ! Time flies when you're having fun, right? And unfortunately, our characters' ages fly by just like our own lives.
Someday, a bird has to leave the nest! Or, in this case, the rural gifted private academy...
To qualify for your characters to graduate, they have to …



[ Full reading ]
Comments: 4
The Cruise [August Plot] [Sign Ups]

Fri Jul 22, 2016 11:55 pm by Jayson
Rogue groups of gifted are starting to dapple the countries of the world more and more each day, causing trouble and making it harder to keep their abnormalities a secret. The two premier schools of the gifted have seen the effects of these rogues, marking their scenes with the letters 'AF,' and have decided to discuss the affairs on how to deal with these terrorists. The headmasters have …

[ Full reading ]
Comments: 19
July '16 (+20) Activity Check

Sat Jul 16, 2016 8:44 pm by Shadow
Post in this topic to be considered active. It'll close on July 23rd.

This activity check ends a week from now. If you don't post, your character applications will be binned and your name will be stripped of color.

Please respond to this as promptly as possible. It'll take literally a minute of your time, if not less, and responding before the deadline saves a lot of work and effort for us.

…

[ Full reading ]
Comments: 22
2016 + 20 Summer Tournament !!

Tue Jun 07, 2016 7:45 pm by Ebony
The season's arrival bring back familiar burns for some,
reminders of friendships, discourtesies, and straight up rivalries.
It's clear the competition for strongest in the school will be
tougher with a sudden rush of talented new students among
us all. There's only one way to settle the disputes once …



[ Full reading ]
Comments: 23
Do. Not. Panic! [Heart-Swap Event]

Tue May 03, 2016 7:09 pm by Ebony
❤ ♡ ❤ Heart Swapping ❤ ♡ ❤
Fun for the whole campus!
... Just don't get carried away!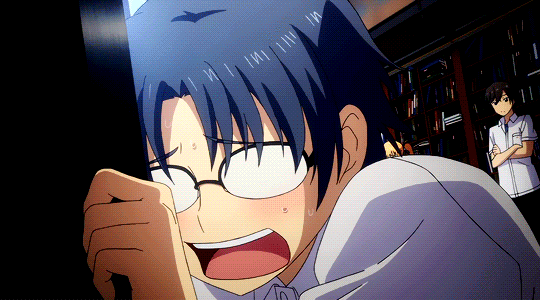 Greetings students of Beata!

Nothing to worry about, of course, but there may have been a

slight

mishap in regards to that strange, off-limits portal hiding under the school.

You see... A monster had temporarily escaped the …



[ Full reading ]
Comments: 14
2016/17 (+20) Prefect Elections / Student Council ~ !!

Tue Apr 19, 2016 5:47 pm by Ebony
Out with the old and in with the new!
It's time for the annual Prefect Elections! Many of our hard working prefects this year are either stepping down, graduating,
or sorting their lives out for other reasons.

We'll need some hard-working students to step up to the plate and fill in their shoes!

…



[ Full reading ]
Comments: 16
April 2016 (+20) Activity Check

Thu Apr 07, 2016 2:07 pm by Ebony
Post in this topic to be considered active. It'll close on April 14th.

This activity check ends a week from now. If you don't post, your character applications will be binned and your name will be stripped of color.

Please respond to this as promptly as possible. It'll take literally a minute of your time, if not less, and responding before the deadline saves a lot of work and effort for us.



…



[ Full reading ]
Comments: 19
Capture the Flag! [site event]

Tue Mar 08, 2016 7:12 am by Sleepy
Coming soon . . .



Rules
1. The game will take place in the forest after dusk, around 8 or 9 PM.

2. Teams will be split along House lines (Spring & Summer VS Autumn & Winter).

3. Any initiates playing the game will be sorted into the smaller team.

4. All powers of all kinds are allowed, so long as no …

[ Full reading ]
Comments: 24
Top posting users this month