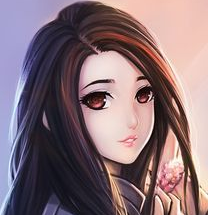 Seraphina Edolie Dalca
InitiateGeneralD.O.B:
July 28th, 2020
Age:
16
Nationality:
American
Hometown:
Vernon Hills, Illinois
Occupation:
N/A
Salary:
N/A
Social Security Number:
857483740
Phone Number:
847-567-8675
Family Income:
$60,000
Home Address:
3245 Instanță Street
GiftGift:
Weather Manipulation
Pros:
With practice, it's controllable with her mind
Cons:
It can be controlled by her emotion when it is very strong or underformed and can backfire on her
Extras:
Can cause lightning to strike, change temperature, cause rain and cause snow
Family and LoveMother:
Gwen Dalca
Father:
Albert Dalca (Gift Side)
Birth order:
2nd
Siblings (describe relationship):
Anatolie (Brother, First, Close) Crissie (Sister, Third, Not Close)
Spouse (describe relationship):
N/A
Children (describe relationship):
N/A
Significant Others (describe relationship):
/Open
Relationship skills:
Confident, flirty, sweet, slightly romantic, loyal
PhysicalHeight:
5'10
Weight:
147 lbs
Race:
Caucasian
Eye Color:
Brown
Hair Color:
Brown
Skin color:
White
Shape of Face:
Round, narrow at chin
Distinguishing features:
Rosy cheeks, a few freckles, nicely shaped nose, thinner eyebrows
Style:
Casual (Mostly)
Mannerisms:
Saying 'hm' often
Habits:
Picks lips/scabs often, past addiction to drinking
Health:
Fairly well
Speech patterns:
Prolonged vowels, clearing throat before speaking longer sentences
Mental/Physical Disabilities:
A bit of social anxiety
Interesting InformationHobbies:Favorite Sayings:Phobias:
Claustrophobia, trypophobia, isolophobia
Greatest flaw:
Procrastinates everything
Best quality:
Loyal and kind
Short Term Goals:
To get a job, make some friends
Long Term Goals:
To control her gift, to be happy in life
Background
Born to two Romanian citizens of good heritage, Seraphina grew up happy with her older brother Anatolie. However, after he caused a lightning storm to brew out of thin air and killed two kids in it, he ran away and was never heard from again. Sera was frightened, being only twelve and confused. The family soon moved away, leaving her, her parents and her ten year old sister Crissie in America in Illinois. She joined a nearby school there and in her second year, in eighth grade, she got in a fight with a couple of girls over the bullying of a student. Her gift kicked in and she found herself in the principals office of the school for 'punching the girls in the face'.
She was homeschooled for the next two years she was homeschooled. When she turned fifteen, she got into random fights with strangers, soon buying alcohol with her parents' money and hooking up with people at parties. Her mother divorced her father, taking her sister and her fathers money with her. The drinking and the parties had only risen, and being so young made her dad very frightened. He soon found out about Beata and sent her there immediately, leaving her no time for protests. Her drinking had stopped a simple week before entering the school, and she continued on with her life a bit grumpily.
RelationshipsAcquaintances:
Inari, Bridget /Open
Friends:
/Open
Enemies:
/Open